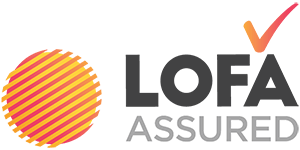 LOFA Assured is an initiative to ensure all cushions sold by LOFA members comply with Trading Standard's and FIRA's fire safety regulations.
Formed in 1967, The Leisure and Outdoor Furniture Association (LOFA) is a UK trade association representing the interests of its members who are some of the leading manufacturers and distributors of quality garden furniture and barbecues in the world.
LOFA's primary aim, as a professional trade association, is to work with its members to develop good working practices, a respect for the environment and to provide consumers with up-to-date information on lifestyle products for the garden.
The Furniture and Furnishings (Fire Safety) Regulations 1988 (as amended in 1989, 1993 and 2010) set levels of fire resistance for domestic upholstered furniture, furnishings and other products containing upholstery.
It is illegal for furniture (whether manufactured in the UK or overseas) not to comply with the regulations.
Please note, any form of garden/outdoor upholstered furniture that could be set up or carried into a dwelling and conservatory must meet the above regulations.
The regulations are enforced and policed by all local trading standards departments across the United Kingdom.