Firmans History
Roy Firman Ltd at exhibition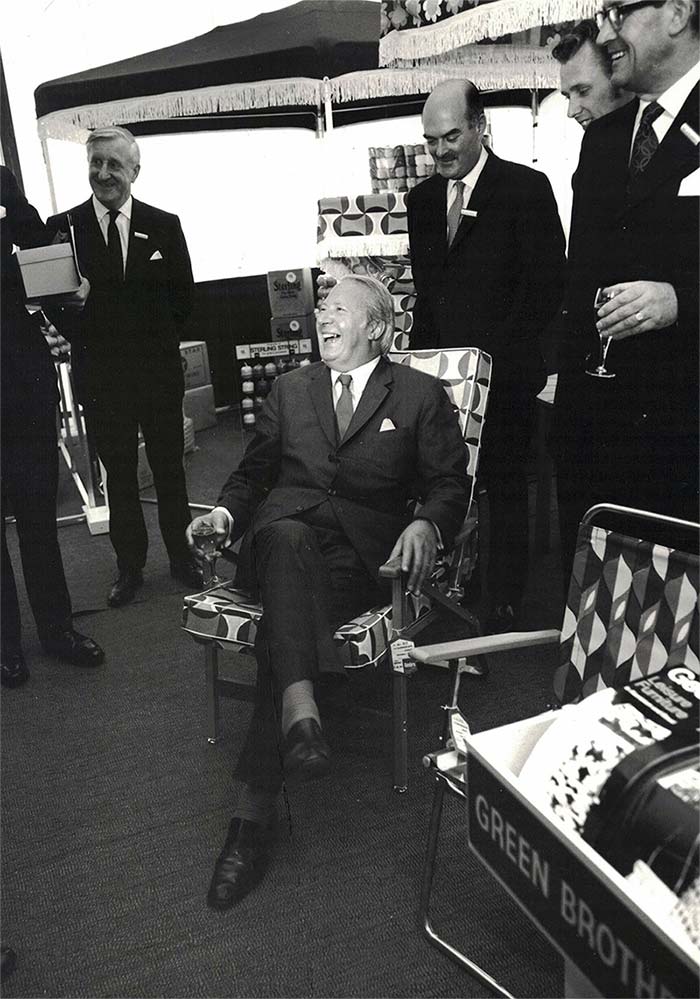 Sir Edward Richard George Heath Prime Minister for UK (1970 – 1974), Roy Firman (founder), David Smallwood, Allan Cranstead
Our Story
Based on the South East corner of the UK, Firmans Direct Ltd are designers of both classical and contemporary furniture. Over many years of specializing, we have been able to concentrate on highly selective sourcing to compliment our designs. Recognized for producing high quality build and competitive pricing, we offer our customers a wide range of unique collections from outdoor dining and deep seating comfort to several ranges of solid wood furniture for the home.
Casamoré outdoor furniture is crafted by drawing on a wealth of experience spanning over 30 years. In designing furniture for relaxed living, close attention is focused on the detail, the quality of materials used and the skill of craftsmanship. Our Casamoré outdoor furniture offers a complex range of original collections in a selection of materials including woven, cast aluminium, wood and aluminium frame.
Firmans Direct also excels in supplying bespoke furniture, able to prepare a set of designs tailor-made to the customer's brief with competitive and realistic pricing.
Inspired by designing furniture for the garden, recent years have seen us develop a comprehensive furniture collection for the home. Keeping with our demand for exacting standards, we believe we have created the perfect answer for producing quality, style and design without the luxury price tag.
Furniture for the home embraces dining, living and bedroom ranges and comes crafted from solid Oak available in an array of finishes from rustic honey to lime wash. Ranges in solid Pine and Acacia offer popular alternative options.
Roy Firman Ltd at exhibition
Roy Firman Ltd furniture truck